With all due respect to the bar scene, lately a different trend has been taking the country by storm. I'm talking about karaoke. It used to be reserved for evenings at all-inclusive hotels, or for people who like to embarrass themselves in clubs, but found its way to the private living rooms and roof terraces of people who enjoy group singing. But instead of sacrificing your home on the altar of fun, you now can hire a private room in one of the karaoke places dotting the country. Grab a microphone, warm up the vocal cords, and press Play. (The prices listed below are liable to change.)To get more news about Melbourne City Karaoke, you can visit starsktv.com.au official website.
It appears that Me on the Mic, one of the first places in Israel to spread the gosepl of karaoke, doesn't rely on karaoke alone to give you a good time, but tries to create a richer experience. The idea (in addition to the differences in room size) is to make you feel like you're abroad, even if you spend a whole evening singing in Hebrew. The design of each room is inspired by cities, like Las Vegas, Moscow and Copenhagen. If your throat isn't built for singing for an entire evening, that's perfectly all right: There are readymade playlists that provide you with a soundtrack even when you abandon the microphone to dance, eat or just chat. The biggest room can accommodate 100 guests, and some of the rooms have tables, 90-inch screens and small stages to make you feel even more like a real singer.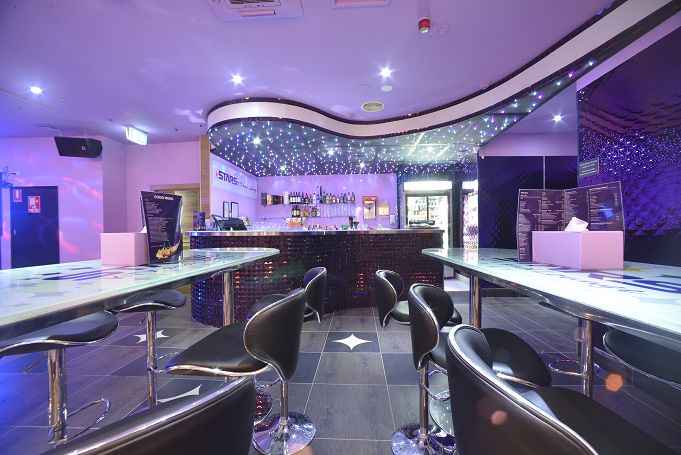 Cost: 100-220 shekels ($28-$61) per person for an evening of unlimited entertainment. Package deals range from on that included two alcoholic beverages per person and one dish from the menu for every three guests, to premium drinks and eight dishes from the menu. A room without the food-and-drink package will cost you 70 shekels per person. Children's rates vary from 50 to 100 shekels each.
Plugin is a leading pioneer of the karaoke trend in Israel: Since opening its first place in Tel Aviv in 2013, it has become a chain and is spreading the word elsewhere as well. Karaoke evenings consist mostly of big hits, but if you have a favorite song you always wanted to perform, Plugin has your back. Just make your request in advance and when you get there the playback will be waiting. And you can compile your own sing-along evening, including friends' requests you've arranged beforehand. Four microphones will be handed out in each room, and at every stage you can record your performance via a mic and cameras. The whole joyous bundle can be transferred to a souvenir CD for 25 shekels ($7).
Cost: 30-60 shekels per participant, depending on time and day of the week. Package deals are priced between 120 and 265 shekels, all of them offering four hours of karaoke with a meal that includes an appetizer, main course and dessert. For children there's an 80 shekel package that includes two hours of karaoke with a beverage and unlimited refreshments like mini-schnitzels and chocolate fudge.
Beatbox has two branches in the center of Israel: one in Petah Tikva with four karaoke rooms and another in Kfar Sava with seven rooms. If your event is small, you can take over a room for seven, or invite up to 50 guests to Petah Tikva and 60 to Kfar Sava. Each room has three microphones, two of them wireless, so people can feel free without worrying about an encounter between the cable and the drunkest/clumsiest guy in the room. In the larger rooms, beyond the areas for sofas next to the screens, there are tables where you can sit and be served.
Cost: 40 shekels per person Sunday-Wednesday until 8 P.M. for two hours of karaoke with unlimited soft drinks; 60 shekels after 8. Saturday nights, 60 shekels for three hours with the first alcoholic beverage on the house. From Thursday to Saturday, packages are available ranging from 100 to 200 shekels per person, including 3-4 hours of entertainment along with food, soft drinks and alcohol without limit.
The extensive reservoir of songs at Stage includes, alongside hits in Hebrew and English, forays into Russian and French as well, in case you get a yen to sing "Formidable" or to gush with "Laisse-moi t'aimer." You can also get a viewing room with sports channels to see an important game with the guys. The New York Room can hold up to 120 people, including a balcony with space for another 150 and a deejay stand that you or one of your guests can manage. Or the house deejay will oblige. There's also an open stage for artists with a hookup for instruments, and for private events an emcee is available who will run the evening and make sure all goes according to plan.