Loft style was born in the forties of the last century. It is a style of industrial American cities. Plants and factories gradually began to move from the center of cities to the outskirts, and large rooms were left empty. Because of the unassuming design, the empty factory buildings were sold and rented out for a small price.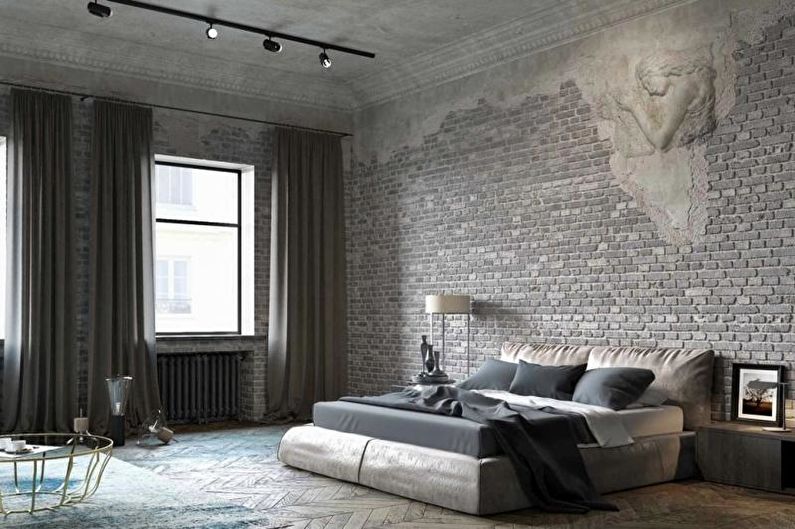 Gradually they were converted into living quarters for the poor or people from creative professions seeking freedom and independence. And here they could find what they were looking for: rough walls, large windows, pipes and wooden beams - all this gives dynamics, makes the interior eccentric and daring.
Soon American loft interiors gained popularity and began to spread to Europe. From abandoned factories and industrial premises unusual details began to move into ordinary city apartments.
This style has not lost its relevance, and in our time is only becoming more popular. Even if you are not ready to decorate all the walls in the house with imitation concrete, small loft details will be an interesting and unobtrusive accent. 
The solution for the bold - textured walls.

If you are ready to experiment, you can try to fill one or more walls with stone texture. Now on the market there are many options for finishing in the loft style, in particular a wide choice of porcelain tiles and ceramic tiles. You can find a variety of options, from bold to quite neutral.
But if you are afraid that the room will become less cozy, then we advise to combine the active stone texture with other materials. For example, with wood or paint.