U.S. May Sue Over Defective Body Armor
The federal government can sue a bulletproof vest manufacturer that it claims knowingly sold defective vests to state and local law enforcement agencies, a federal judge for the District of Columbia ruled.To get more news about green bulletproof vest, you can visit bulletproofboxs.com official website.
Between 2000 and 2005, the federal government paid over $2.47 million for more than 7,000 Zylon bulletproof vests from First Choice Armor & Equipment. Under the Bullet Proof Vest Grant Partnership Act Program, the federal government reimbursed state, local and tribal law enforcement agencies for up to half of the cost of the body armor.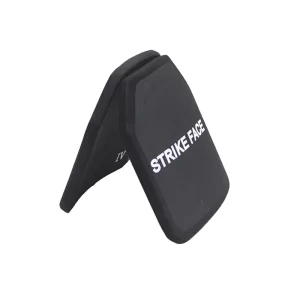 The government claimed that Toyobo, the Japanese textile manufacturer that produced Zylon and is presently being sued by a bulletproof vest manufacturer, told First Choice in 2001 that light, heat, and humidity degraded the synthetic fiber, but First Choice continued to use Zylon in its vests until 2005.
And First choice ignored advice from the quality specialist at Lincoln Fabrics, which wove Zylon into the fabric First Choice used to make its vests, when he recommended that First Choice add extra layers of ballistic resistant material to compensate for the problems with Zylon, the government claimed.
At a time when other vest manufacturers were discontinuing their use of Zylon, First Choice continued to market its unchanged vests as "suitable for ballistic protection and as the thinnest and lightest vests available on the market," the government claimed.
And after First Choice learned about a government investigation into Zylon, its founder, Edward Dovner, and president, Karen Herman, allegedly bankrupted the company by using more than $5 million from company coffers to buy a Ferrari, a Maserati and a private jet.
The government sued First Choice Armor & Equipment, Dovner, Dovner's wife, Herman, Exotic Cars, Excel Aviation, and MRSA Jets under the False Claims Act and Federal Debt Collection Procedures Act for breach of contract, payment by mistake, and unjust enrichment.
First choice and the other defendants moved to dismiss.Judge Richard Roberts allowed the government to continue with its False Claims Act, fraudulent conveyance and breach of contact claims.
The government's claim that First Choice knew the vests could not stand up to an industry standard that they "remain fit for use as body armor" for five years is a valid claim under the False Claims Act, Judge Roberts found.
"The allegations that even when presented with the degradation data, First Choice made no change in how it marketed its vests or in the length of the warranty are sufficient to plead that the defendants also understood payment to be conditioned upon compliance with these requirements," Roberts wrote.
First Choice's contention that the warranty guaranteed merely that it would replace any defective vests, rather than that the vests would "remain fit for use" for five years cannot be resolved before discovery, Roberts found.
But Roberts agreed with First Choice's argument that the government cannot sue for payment by mistake and unjust enrichment because the government agreed to buy vests from First Choice.