According to the NSF international standard for food equipment materials, stainless steel used for food equipment must be one of the (AISI) 200 series, 300 series, or 400 series. Those stainless steel cookware that meets the standards can be classified as food grade.
What's the difference between 200, 300, and 400 series stainless steel cookware
300 series
304 stainless steel cookware
By far, the most common type of stainless steel cookware. The two most popular stainless steel types are 18/10 and 18/8, part of the 304 series. You may have seen these numbers printed on stainless steel cookware and wondered. Let's explain what these mean.
The first number represents the content of chromium, and the second number represents the content of nickel. For example, 18/10 stainless steel comprises 18% chromium and 10% nickel.
Similarly, 18/8 stainless steel contains 18% chromium and 8% nickel.
The difference between 18/10 and 18/8 can be ignored in terms of performance. If the manufacturer declares otherwise, it is only a marketing strategy.
304 stainless steel is called "austenitic" stainless steel and is nonmagnetic, and so is the stainless steel cookware that makes of it.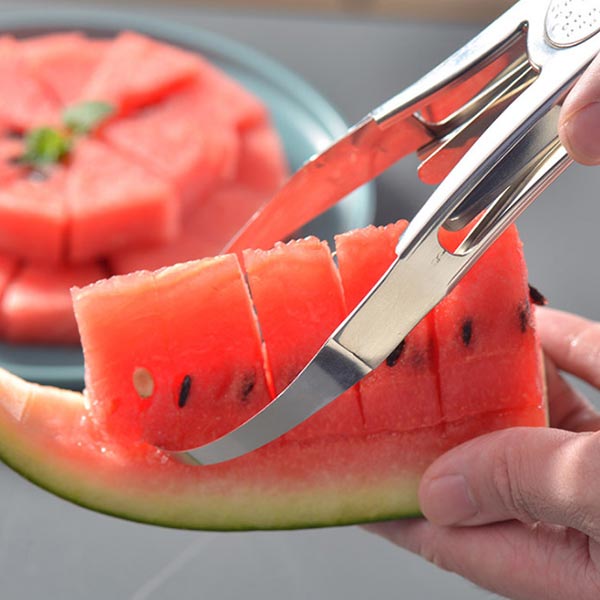 316 stainless steel cookware
304 stainless steel is not very common. Type 316 stainless steel is the high-end version of stainless steel and contains small molybdenum. The chemical composition is about 16-18% chromium, 10-14% nickel, and 2% molybdenum. This grade of stainless steel is more corrosion-resistant but also more expensive.
316 is also called marine stainless steel because it is used in the marine environment and requires higher corrosion resistance due to its high exposure to extreme saltwater erosion. It is also called surgical stainless steel because it is used in biomedical implants.
Therefore, if you want to know the surgical stainless steel cookware set, you know the difference: it contains molybdenum (or titanium), has higher corrosion resistance, and may cost more.
Is 316 surgical stainless steel cookware superior to 304 stainless steel cookware?
Simple answer: No. In daily cooking, you may not notice any difference. A high-quality 304 stainless steel cookware is OK for anything you want to cook. But there is no harm in providing a choice, especially between two quality options.
400 series
430 stainless steel cookware
Now we come to 18/0, which, as we know now, means 18% chromium and 0% nickel.
This is part of the "400 series," mainly used for tableware, mixing bowls, and cheaper soup pots.
Although some allergic people are looking for nickel-free tableware and cookware, please remember that tableware made of 18/0 stainless steel will not be resistant to corrosion or retain luster for many years.
It is also essential to know that although "legal" does not contain nickel, it does contain a negligible 0.75% nickel.
400 series stainless steel is a kind of "ferrite" stainless steel with magnetic properties.
200 series
In the 200 series, the manufacturer uses manganese instead of nickel because it is much cheaper. So the result is cheaper stainless steel cookware. This series is also considered food grade and safe, but it is not high-quality stainless steel cookware and may corrode or rust. But like 304, it is also nonmagnetic.